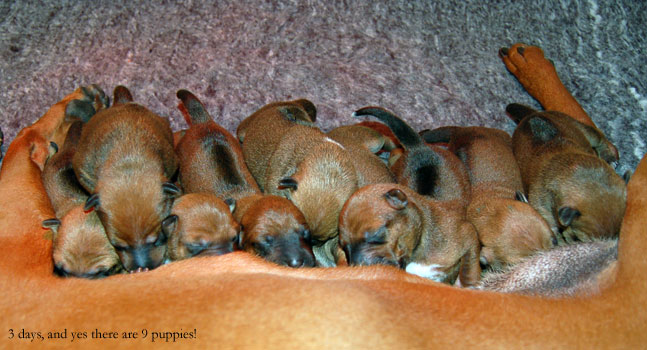 All the pups had beautiful ridges and all are perfectly healthy with sisscorsbite. She can feed all of them at the same time!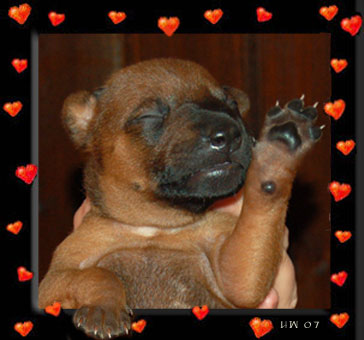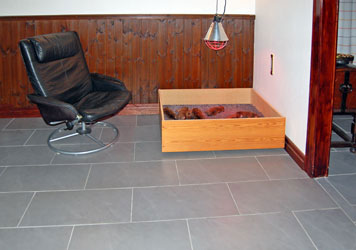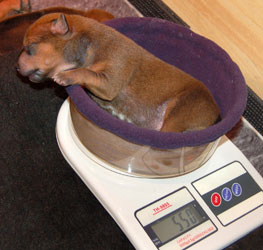 In the beginning we had a infrared warming lamp over the puppies box, that was superb!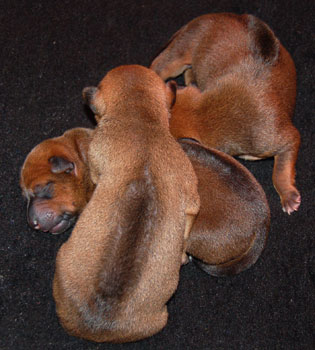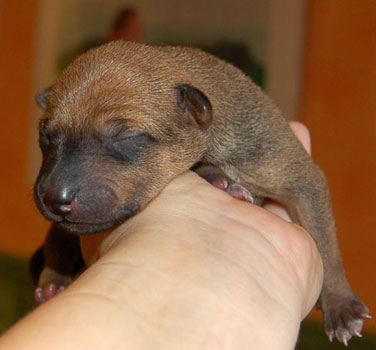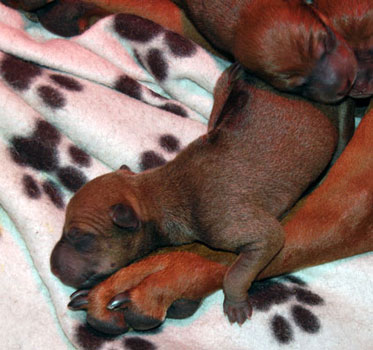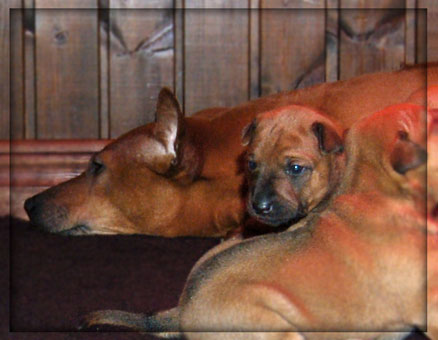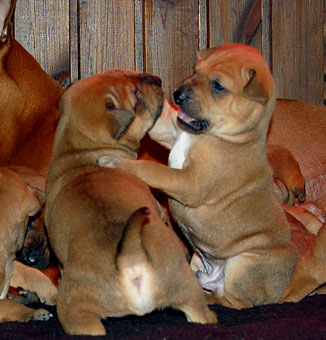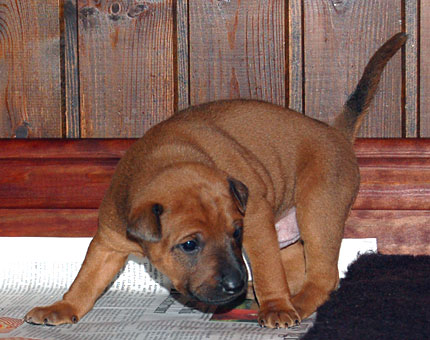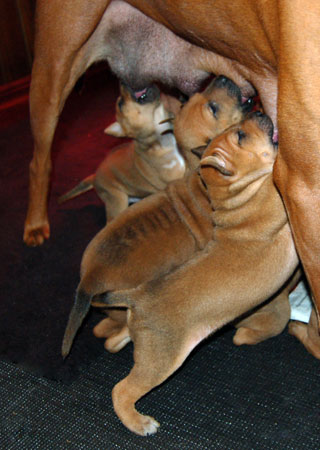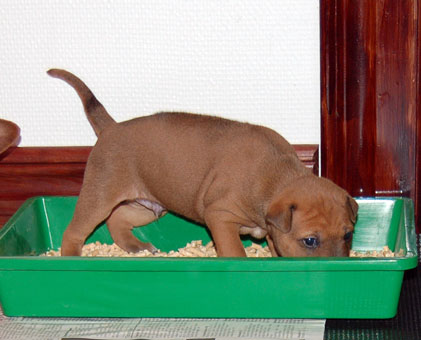 Tuva had a great milkbar with place for all nine pups. The pups easily learned to go to the cat toilet when they needed to.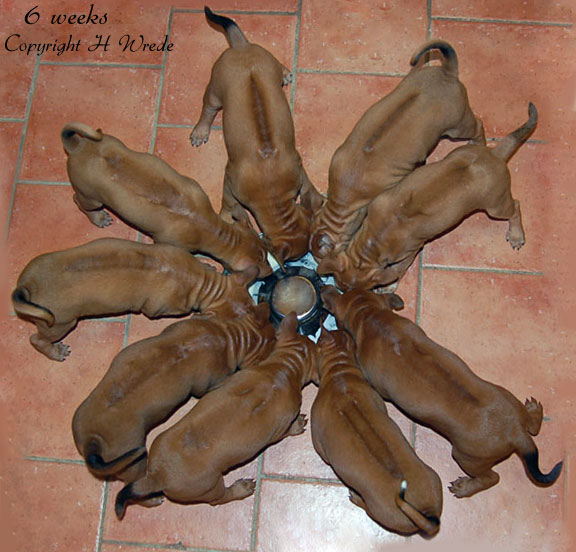 All of them had nice and different sorts ridges.