Tuva is from Kennel Khanbull's in Finland, She came by flight when she was only 8 weeks old. Thank you Saara and Jarkko Kananen!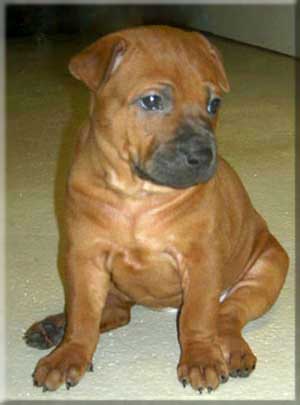 The little cutie 5 weeks, no wonder that I fell for her!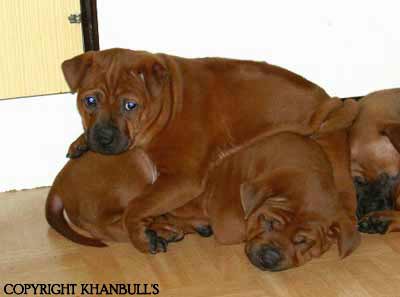 On top of her sisters and brothers! 6 weeks.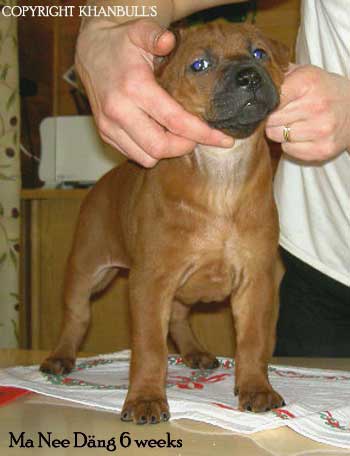 Nice front and what a look!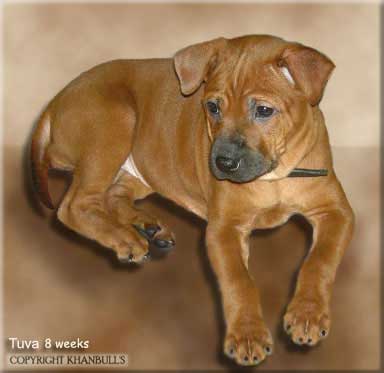 I think she is an absolutly adoring puppy!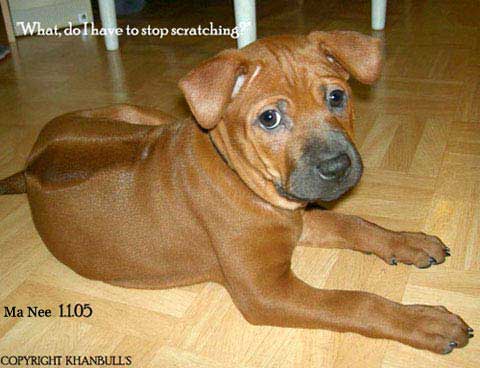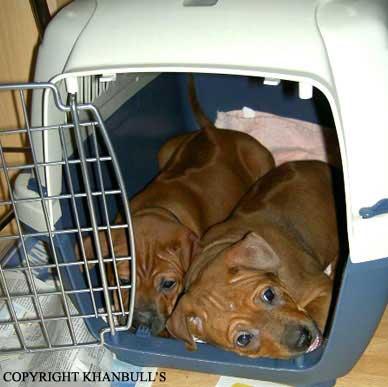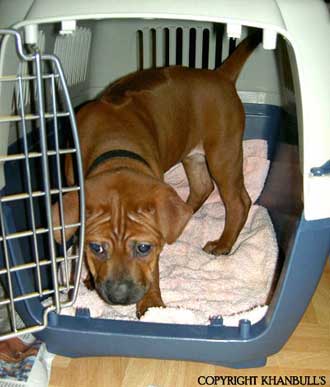 Tuva and sister Papu are testing the flightbox. Tuva loved her box and slept in it for a long time, also at my work.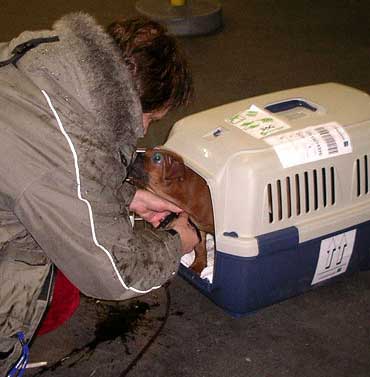 I was so anxious for her, my hart was bleeding! To travel so long alone in a box!
At the airport. Tuva just walked out and kissed everyone.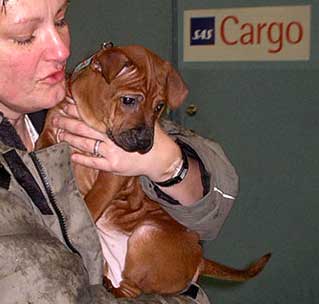 What a nice cargo! Finally in my arms - poor, poor sweethart!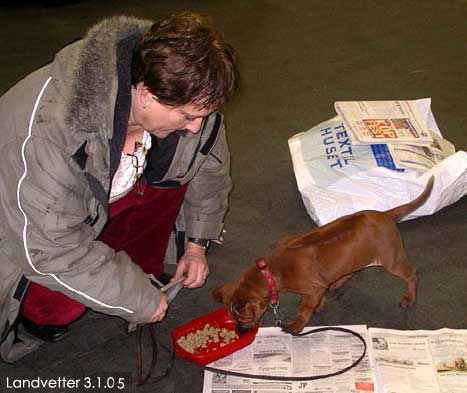 She did not show any negativ reaction. Yummi! Food and water thats good!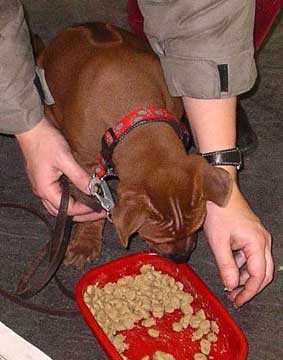 She was quite hungry! Then she sleep in my lap travelling by car home!
Liz my dear friend was driving all the way in the snowy weather!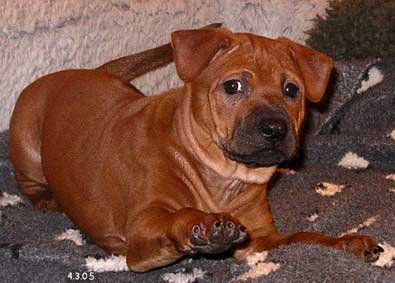 Tuva in her new home! She instantly became friends with Zeke and Lancelot!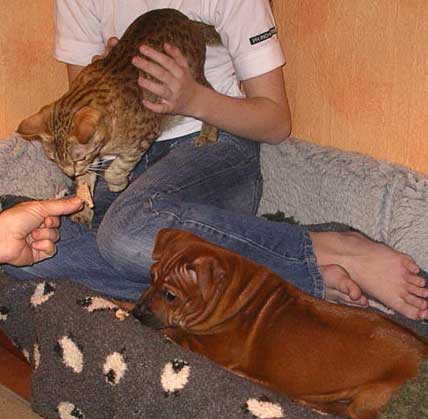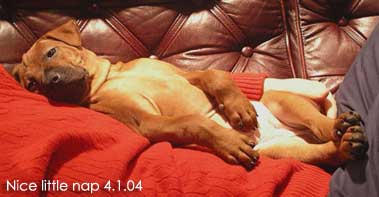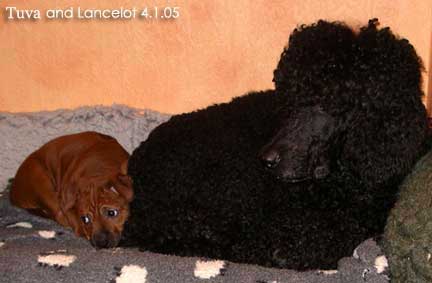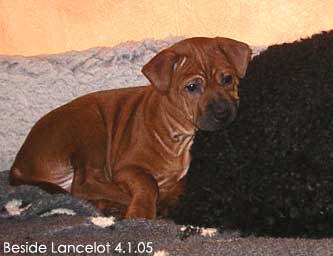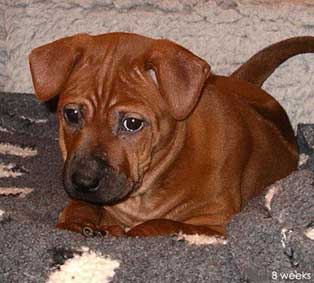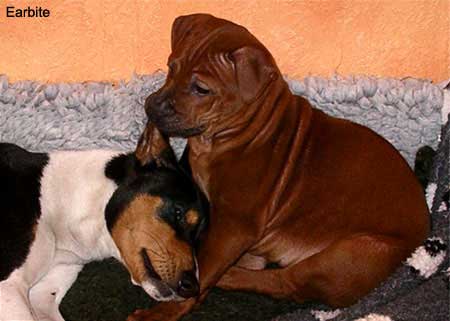 8 weeks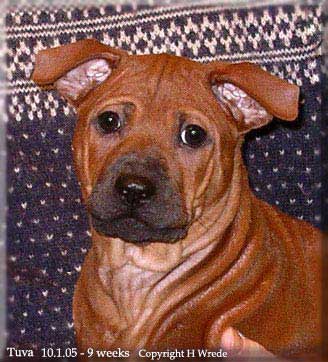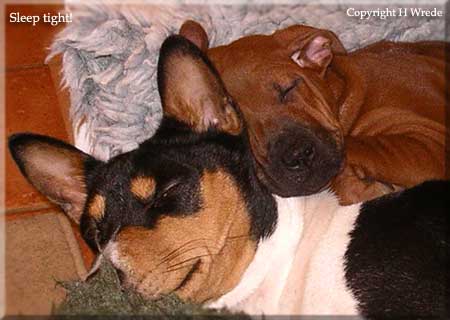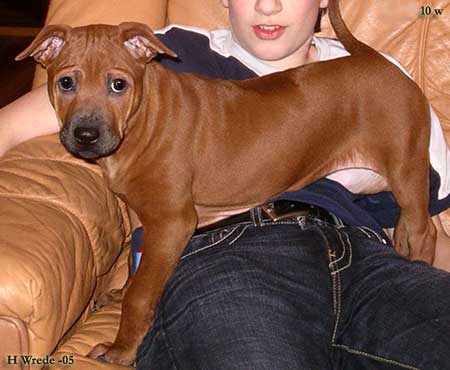 10 weeks old, a lot bigger from 5,5 kg to 7,6 kg.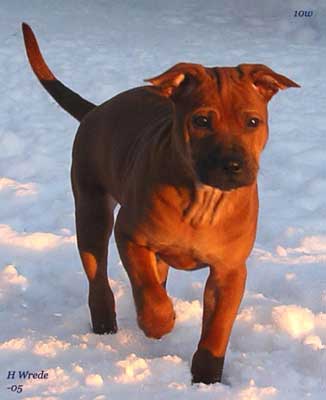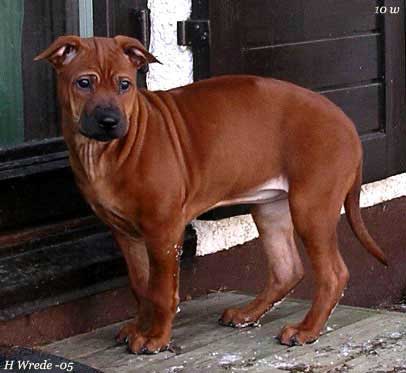 She certainly looks like a red jewel!